CAT Video Systems is based in Sevierville, TN about 40 miles east of Knoxville. Using technology we developed for large multi TV installations, we made a video system for our local church, over the years the software and hardware has been tested, upgraded, and improved. Living in this current environment, we noticed the need for other small organizations to have access to low cost professional video streaming and recording systems hence CAT, which stands for Church, Auditorium and Theater Video Systems was born.
Our streaming video systems are perfect for…
Contact us for a free consultation!
Send us a message and one of our team will be in touch!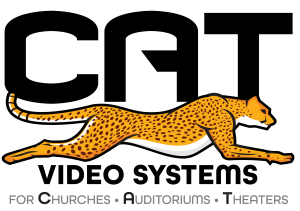 Sevierville, Tennessee
United States
2020 All rights reserved.