Portable CAT Video System

Single Camera Portable CAT Video System (Pictured)

Built into a sturdy road case this system includes one deluxe Sony HD 10x PTZ Camera, On-board streamer and USB recorder.  Audio includes wireless lapel mic, wired Table plate mic and basic audio mixer. Just connect power and Cat5 internet (Wifi adapter is available for connection to hotspots or local Wifi).  Can be remote configured and managed.  Custom layout available on Tablet.  (Tripod not included)
Our Mobile Camera Video Systems Includes (Click to Enlarge)
A word on our incredible prices!
Custom Video Systems like the ones we offer can cost tens of thousands of dollars, how do we do it for only a fraction of that cost?  We repurpose and refurbish retired equipment to new current standards!  While only selecting the best of the best equipment from boardrooms and studios we can offer up to date specs with incredible savings and back it up with a full 2 year warranty!  Just to name a few of the quality brands we use are Sony, Canon, Crestron & Blackmagic Design
Contact us for a free consultation!
Send us a message and one of our team will be in touch!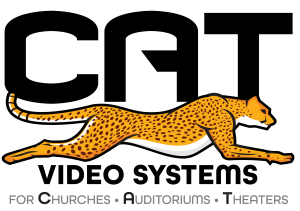 Sevierville, Tennessee
United States
2020 All rights reserved.